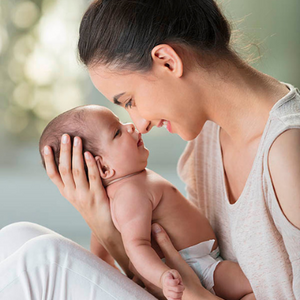 Child Birth Healing
चाइल्ड बर्थ हीलिंग
WHAT IS REIKI HEALING?
The word "Reiki" means "mysterious atmosphere, miraculous sign." It comes from the Japanese words "rei" (universal) and "ki" (life energy). Reiki is a type of energy healing which breaks Down Energy Blocks and Balances The Mind, Body, and Spirit. Regular Reiki treatment promotes the consistent and unlocked flow of energy throughout the body.
What are its Benefits?
Reiki healing can be used to ease postpartum depression and anxiety. It promotes physical and emotional healing from a lengthy or traumatic birth, and is helpful for mothers that have been struggling with breastfeeding. It eases the stress in both mother and child, and promotes many beneficial effects, like better milk production and confidence in your ability to nurture yourself and your baby.
WHAT IS THE DURATION OF ONE SESSION?
One session can last between 15 and 90 minutes depending on the astrologer.
WHAT CAN YOU EXPECT IN THE HEALING SESSION?
Many practitioners use crystals or guided meditation to assist with the reiki healing. You may experience an improvement in your physical symptoms, mood, and overall well being. You may also feel more relaxed, and leave the session feeling rejuvenated.
WHAT HAPPENS AFTER I PLACE AN ORDER?
You will be connected to your concerned astrologer via chat window, where astrologers can place complimentary calls. You can clarify any queries via chat or call. Every healing ritual is performed differently. The particular mode of healing will be better communicated to you by the Astrologer.
ASTROTALK PROMISES
AstroMall is a one - stop shop for all your astrological needs.Apart from providing you the most genuine and lab - certified products(like Gemstones, Kavach, Yantras, etc.), AstroMall also assures excellence in providing services like Reiki healing, Past life regression, Consultation, etc.All these products and services on AstroMall comes with the promise of genuineness and are attuned and energised to your personal needs.If you have any queries about any of our products or services, you can simply reach out to our customer care executives.